In recent years, the FCC has become increasingly hard-line when it comes to robocalls and protecting people from unwanted telemarketing. In November 2022, communications carrier Global UC was put out of business for failing to fix its Robocall Mitigation Database Certification, with the FCC stating:
"All intermediate providers and terminating voice service providers must cease accepting traffic from Global UC within two (2) business days of this Order."
Interestingly, the FCC did not actively shut down Global UC, but rather directed all other carriers to stop working with the company. Therefore, it is not asking Global UC to do anything after it was found to break FCC rules. Instead, the focus is placed on companies accepting Global UC traffic, prompting them to take action or to assume the risk of facing punishment themselves.
Robocalls are a real problem for the industry, frustrating the vast majority of recipients. However, there are also issues around the vague nature of FCC rules on the subject and how they go about enforcing robocall mitigation. Carriers operating in the U.S. need to be extra vigilant regarding robocalls if they wish to ensure they do not end up falling foul of the FCC.
This brings us to the curious story of PhoneBurner, a popular cloud-based dialing platform based in California that became the subject of FCC action in January 2023. Again, the FCC directed carriers to stop accepting traffic from MV Realty (a real estate company based in Florida) made using PhoneBurner software after PhoneBurner's platform was used to send messages to numbers on the Do Not Call registry by MV Realty.
A Headline You Definitely Don't Want To Be a Part Of
Becoming the headline of an FCC public notice, warning providers about your platform, is not somewhere you want to be. But that is what PhoneBurner faced on January 24th, 2023, when this notice was released:
"Robocall Enforcement Notice To All U.S.-Based Voice Service Providers; FCC Enforcement Bureau Notifies All U.S.-Based Providers of Apparently Illegal Robocall Traffic from PhoneBurner Inc. and MV Realty PBC, LLC."
The notice details findings from the Traceback Consortium (an organization that receives and researches spam complaints from a range of sources) showing unlawful telephone calls from MV Realty using PhoneBurner's platform to phone numbers on the DNC registry. The calls offered homeowners a one-time cash payment in exchange for them granting MV Realty exclusive listing rights to sell the property in the future.
After these findings, the FCC conducted an investigation, finding:
"MV Realty placed thousands of calls to numbers on the DNC registry. A significant portion of MV Realty's calls were placed to consumers who had their phones actively listed on the DNC registry. The Enforcement Bureau's investigation identified 11,949,374 calls made to DNC registered numbers by PhoneBurner and MV Realty. The Bureau found that 10,926,635 calls were placed to wireless numbers and 1,022,739 calls were placed to landline phone numbers actively listed on the DNC Registry."
Calls to numbers on the DNC registry are not illegal unless made without consent. The Enforcement Bureau took complaints from homeowners as proof they did not consent to be called or have an established business relationship with MV Realty.
The Bureau also spoke to previous employees of MV Realty, who reported being repeatedly asked by homeowners to stop calling. MV Realty failed to remove these people from its internal calling list after being notified of their requests by employees. The FCC took this as evidence that MV Realty repeatedly called consumers who did not consent and expressed their wishes not to be called.
This led to the FCC taking action to stop the entirety of MV Realty's traffic and describing PhoneBurner's software as enabling:
"…its customers to make robocalls that include false or misleading caller ID—for example, by allowing its customers to match outbound calling number area codes to those of the recipients of their robocalls."
From Notice to Action: What Does This Mean for Voice Service Providers?
Therefore, the commission released the public notice for all U.S.-based carriers to mitigate or block illegal traffic from PhoneBurner and MV Realty. Upon receiving the notice, all service providers must investigate their traffic and:
"Within 14 days, each provider must report the results of its investigation to the Bureau including any steps that the provider has taken to effectively mitigate the identified traffic or explain why the provider has reasonably concluded that the identified calls were not illegal and what steps it took to reach that conclusion. In the event that any voice service provider fails to mitigate this traffic from PhoneBurner and MV Realty or fails to explain to the Bureau why it reasonably concluded this traffic to be legal, the Bureau may take additional enforcement action."
The FCC is asking carriers to shut down any traffic from MV Realty and PhoneBurner or explain to the FCC, from their own investigation, why the calls were deemed legal
As you can imagine, this led to carriers refusing to work with PhoneBurner, and its popular dialing platform became unavailable to all of its customers for two days. However, I am pleased to inform you that PhoneBurner has resolved the issue and is now back in operation, with its popular dialing platform once again available to all customers.
Don't Become the Next Headline: Tips for Staying Out of the News for the Wrong Reason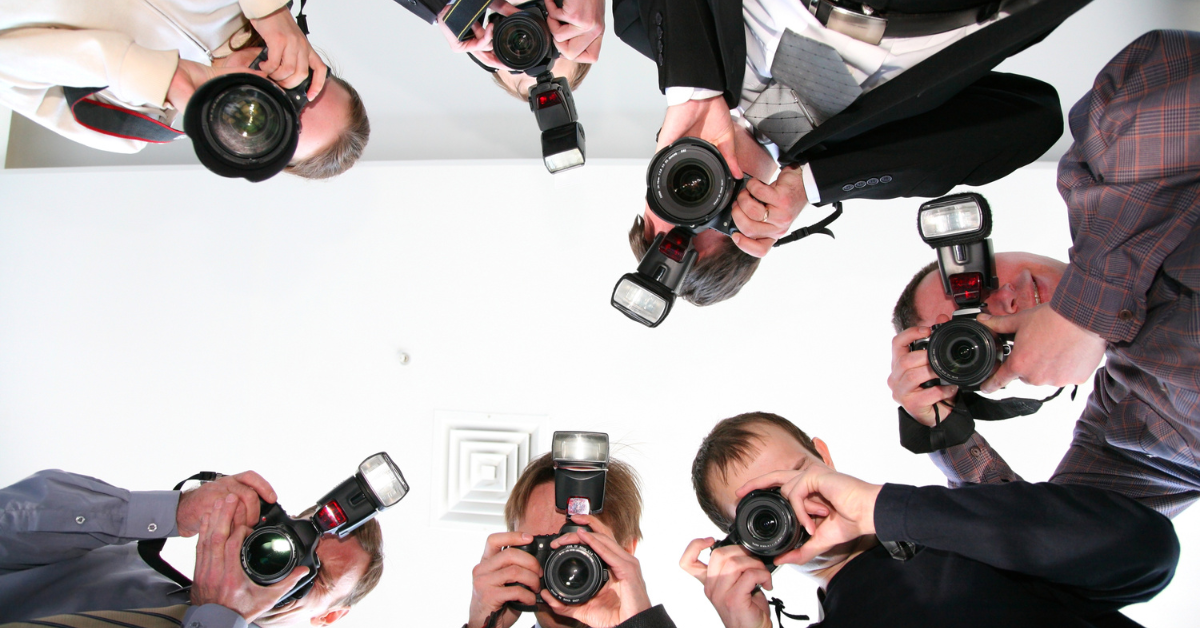 The PhoneBurner case highlights the massive repercussions you may face if the FCC deems your company to be facilitating illegal robocalls. It also shows the difficulties of large dialing platforms and their ability to understand the nature of every client's business practices, as well as the challenges of carriers in determining the legality of every call on their network.
So how can businesses gain agility and learn to adapt their operations in response to new FCC rulings? If affected, you need to be able to minimize the impact and get back to normal as soon as possible.
A critical factor in improving flexibility is whether or not your business is cloud-based. With the cloud, you can scale and adapt your services in real-time without the constraints of legacy infrastructure.
However, the transition to the cloud can become a trade-off between flexibility and visibility. You gain agility, but offloading operations to cloud providers makes it harder to see everything happening on your network.
To reap the benefits of the cloud without sacrificing visibility, businesses need advanced tools and services that keep the whole network in focus. Qrystal for AWS, for example, enables complete visibility of your network and cloud, helping maintain quality of service and deliver unmatched customer experience.
Qrystal probes determine the characteristics of the signaling and media data streams at various points throughout the network, giving you the data you need to truly understand the voice services being provided. A passive mid-point monitoring solution, Qrystal consists of distributed probes feeding into a central manager.
With data on your side offering actionable insights across the service lifecycle, you can:
Assess network performance
Identify the root cause of an issue
Aggregate data into valuable statistics and KPIs
Proactively solve problems before they affect the end users
Reduce the MTTR
Save costs and increase operational efficiency
Optimize your network to offer the best possible user experience
Qrystal for AWS makes data make sense; with cutting-edge time-slicing technology, you receive temporal information on call quality. Rather than averaging data and statistics across an entire call and obscuring the details, Qrystal shows call quality KPIs as a function of time, bringing everything into view.
Additionally, monitoring can help eliminate issues when transitioning to new platforms and may be able to help you avoid getting on the FCC's radar in the first place. With more data available to detect problematic or unusual call patterns, you can better understand how your network is being used and stay on the right side of the FCC.
How Qrystal Helped PhoneBurner Get Back Up and Running
Thankfully, PhoneBurner is a cloud-based platform and was able to update its processes to get back in business. However, the company did have to replace its main interconnection partner. This introduced a number of call quality issues resulting in service disruptions and frustrated customers that had already had to deal with a two-day interruption.
For a couple of weeks, PhoneBurner was dealing with customer complaints primarily centered around:
One-sided calls where the client's employees could not hear their customers
Calls dropping after a couple of minutes for no obvious reason
PhoneBurner was using traditional monitoring tools such as Homer and Wireshark, to try and understand these call-quality issues. However, these tools offered limited visibility into the media plane or RTP stream, preventing the company from assessing call quality or linking it to specific network issues.
After two weeks of frustrations, a Google search for "SIP monitoring" led the company to a Voipfuture video. PhoneBurner's CEO reached out to us on a Saturday, and we immediately understood the situation and put together a plan to improve PhoneBurner's network visibility. By Sunday, a Qrystal for AWS was in place and provided data helping to improve the service.
If PhoneBurner wasn't a cloud-based platform, implementing an on-prem hardware-based solution could have taken months. The flexibility of the cloud dramatically reduces the time it takes to implement new voice platforms and monitoring solutions.
With Qrystal providing visibility into both the signaling and media planes, the issues on the network could be intuitively monitored and troubleshooted. PhoneBurner's engineering team, with the help of Voipfuture's voice experts, isolated the issues causing one-sided and dropped calls and resolved them for their customers.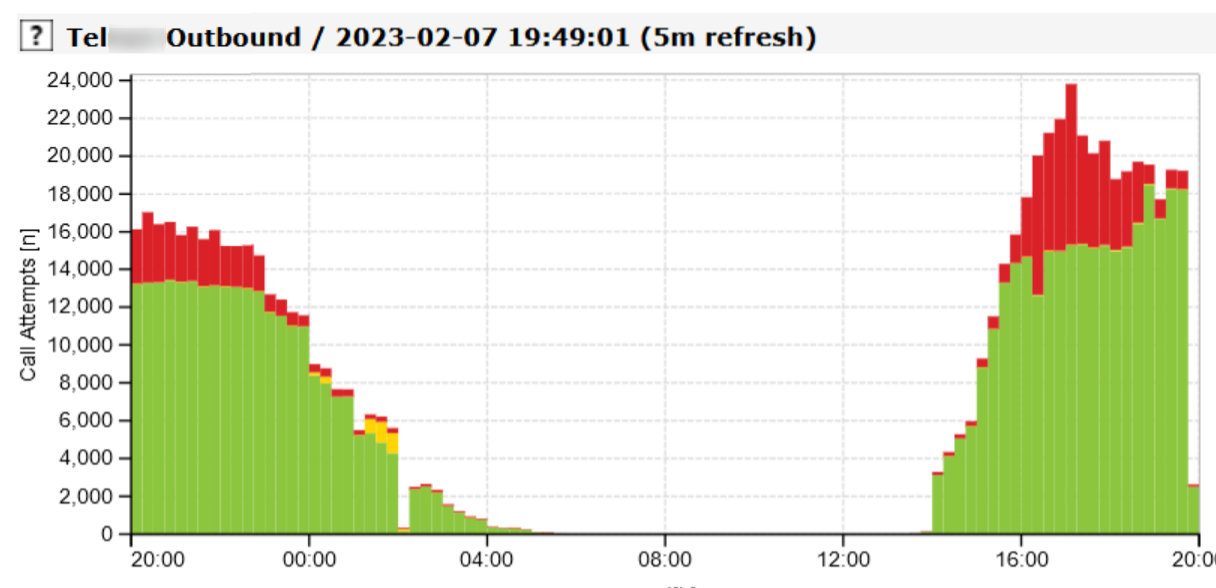 While it was a whirlwind introduction, this was the start of a great working relationship. We are continuing to work closely with PhoneBurner to improve their network performance and the call services they can provide.
To find out how Voipfuture can improve your voice services, get in touch today.